Kid Care
At Work Out West, we provide nothing but the best in care when it comes to your children!
About Our Child Care Services
The club's Kid Care Center is located in the Fitness Center and is for the use and convenience of all members
Effective March 1st we will also be adding a $10 drop in for children that are not on a kid care membership.
This new drop in will give some gym members who only need the kidcare occasionally the ability to do so. Children with memberships and those that have signed up on-line will get first priority over available spots if we start to get busy enough to turn people away.
We are doing our best to accomodate eveeryone and I hope everyone can appreciate the changes!
*SIGN UPS ARE 12 HOURS IN ADVANCE
*Drop Ins Now Available To Kid Care Members with a $5 fee(limited to availability and active Kid Care Membership)
*VIP CARE MEMBERS DO NOT HAVE TO PAY A DROP IN FEE
(SUBJECT TO AVAILABILITY AND REGISTERED CHILDREN ARE PRIORITIZED)
***1.5 Hour Slots available***
UNLIMITED DAYCARE AND ONLINE RESERVATIONS
SIGN UP YOUR KIDS BY CLICKING HERE TO GET YOUR KID CARE MEMBERSHIP!
CLAIM YOUR SPOT BELOW!!!
**You will need your Child's account number you received when signing up for a slot**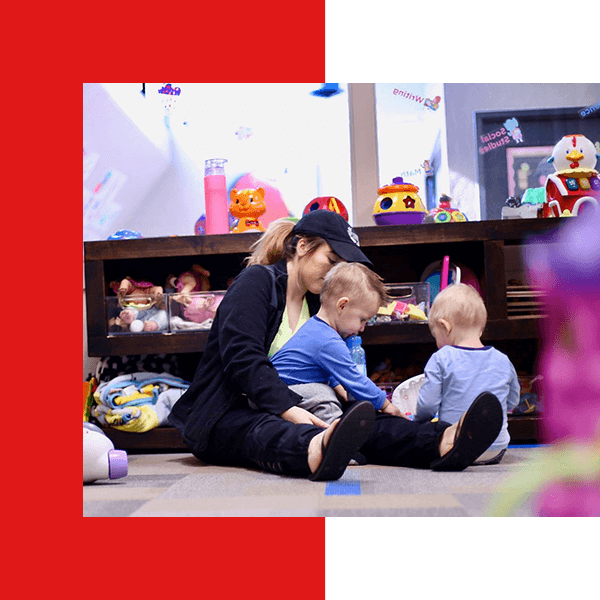 Hours & Pricing
Monday-Thursday (8am-noon, 4:00pm-8pm)
Friday (8:00am-noon)
Saturday (8:00am-noon)
Sunday (closed)
Standard KidCare- 1 Child $40 per month ($10 per month for each additional)
VIP KidCare- 1 Child $60 per month ($10 per month for each additional)
Members with No Kid Care Membership- $10 per child drop-in
Call Us: 970.330.9691
NOW WITH UNLIMITED KID CARE!!!!
To be fair to others late pickups will have a $15 fee imposed)
Strict denial of care to any child sick or showing symptoms of illness
Parents will sign up online 12 hours in advance(missed appointments will have a $5 fee imposed)
KidCare membership must be current to drop off your child
DROP INS are $5 per kid extra unless you belong to VIP Care(online registration takes priority if full)
Want to try us out?
At Work Out West, we offer a free consultation so you can experience all that our gym has to offer. With our wide range of services, including personal training, group classes, and more, you can find the perfect workout for you.